Kearney Sr High School
Class Of 1958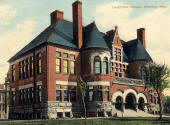 ANNOUNCEMENTS
•

The UNK Band Day Parade is this Saturday, September 22nd, beginning at 10:00 a.m. The parade begins at Third Avenue and 21st Street (just west of Kearney Floral), and goes west to Pioneer Park. There will be several bands performing, and this is always an enjoyable parade.

•

The Reunion is in a few days!

Those who have RSVP'd their attendance are:

Marlin Anderson Carrie Vath Beisheim

Linda Hohnholt Bramer Keith Danburg

Laura Altmaier Deist Jim Erpelding

Theresa Fox Jacquie Peister Harsin

Vern Hasty Betty Sheldon Heiliger

Marlene Brown Hellman John Hein

Linda Thurston Hellman Archie Holoubeck

John Kauffelt Dave Marshall

Sharon Wisch Mason Steve O'Brien

Wayne Olson John Payne

Verne Riege Ken Richter

Dan Rochford Marilyn Schaeffer

Sharon Wagner Stovall Gwen Fuqua Traxler

Jim Trindle Dick Williams

•

We have seven classmates that we did not reach through mailings. If you have an address for any of these persons, please contact Steve O'Brien at classof58reunion@yahoo.com

Amelia Anderson

Craig Bach

Ann Shankland Bonar

Jean Cordle Rayle

Mary Rookstool

Edith Hyatt Wright

Carol Peterson Miller

•

Welcome to the Kearney High School 1958 Website!

•

REUNION REUNION REUNION REUNION REUNION SEPT 21 and 22, 2018

MAKE YOUR PLANS NOW !!!!!! 60 YEARS OUT

•

The following is the schedule of planned events.

Friday, September 21st 5:00 – 9:00 p.m. Informal gathering at the Harmon Park Activity Center. We will have pulled pork sandwiches and salads.

Saturday, September 22nd

Spend the morning:

Visiting friends and family
Shop at Cabela's, "On The Bricks" (downtown), Old Town (across the tracks from On The Bricks), the Hilltop Mall, the Stagecoach, and other unique shopping experiences.
Visit MONA (Museum of Nebraska Art), the Archway, the Classic Car Collection (northeast side of Cabela's), Trails and Rails Museum (Buffalo County Historical Society), Rowe Sanctuary.
Drive around Kearney – see how we are growing (Yanney Park, Children's Museum, new schools, new stores, etc.)

2:00 p.m. Tour the new Kearney High School on West 11th Street. Please meet inside the front doors (east side) by 1:45 p.m.

5:00 p.m. Gather downtown on the 4th floor of the Masonic Lodge (which houses the World Theatre) for a social time with adult beverages. Enter the Masonic Lodge building through the door south of the World Theatre entrance, and take the elevator to the 4th floor. Dinner will include roast beef, chicken, mashed potatoes and gravy, vegetable medley, pasta salad, garden salad, beverages and an assortment of desserts. We will eat at 5:30 p.m. , followed by entertainment by magician Chase Hasty (grandson of Vern Hasty).

If you have any questions, please get in touch with one of us. Steve O'Brien, 308-237-7509, classof58reunion@yahoo.com or Sharon Mason, 308-238-1287, slmason40@gmail.com. We hope to see as many of you as possible in September.

•

Some interesting information about our class webpage.

Almost 40% of our class have become members of the website and placed something about themselves on the site. As of today the site has been hit 73,640 times since 11/02/2008.

•

Look familiar? Undated photo of a unique historic building that should have been preserved instead of demolished!

•

Any class member remember this gentlemen.from back in the day?

•

WHAT A SPECIAL CLASS YOU BELONG TOO !

•

Kearney High School 2011 The way it is now

•

The Cats are coming construction site sign. .

•

This is a picture of the new Kearney High School. Looking west- Street on right side of picture is west 11th street. The road on the west side is south 30th Avenue. Please thank Dan Spellman for the photo..Archie's son-in-law.

•

Do any of you have announcements, such as surgeries, brag events, trips,pictures etc or gossip (preferably true) that we could add to this site. Or just a "Hi I'm still alive" will do. .We have a lot of classmates and others looking each week and need some new news.

Thanks- Archie and Lynn

•

This website allows Classmates to submit Announcements (all Classmate-submitted Announcements are added in an inactive state and must be activated by an Administrator)

•

•

If you are looking for something to do go to "In Memory" and leave some kind words for some of our classmates who have none !
55 Years Ago — 1958
The price of gasoline dropped 3 more cents in Kearney's on-again, off-again 4-month-old gas war. Dec. 18, regular grade gasoline was selling at 23.9 cents per gallon at most major outlet service stations. The price at some independent stations was 21.9 cents.
Although the new Kearney High School will not be ready for use until sometime in 1960, it already has had one temporary occupant. Construction workers recently discovered that a mink had taken up quarters in the utility tunnel, which will connect the five units of the school. The mink was soon captured, and one of the workers took the animal home.
This Week in History is compiled from Hub files by News Clerk Tammy Eaton.
PICTURES WORTH REPEATING !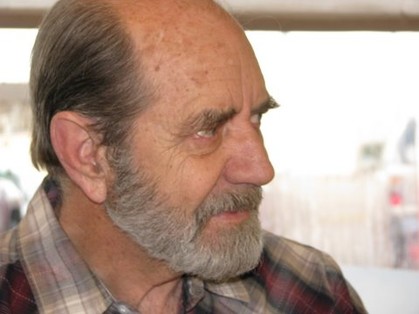 Dave Marshall the quiet one .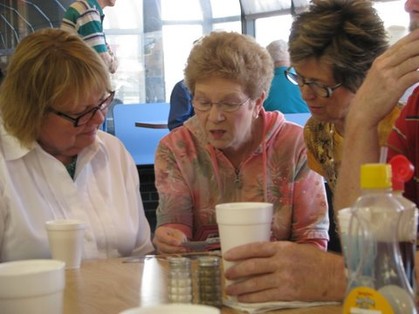 Grandkid looking .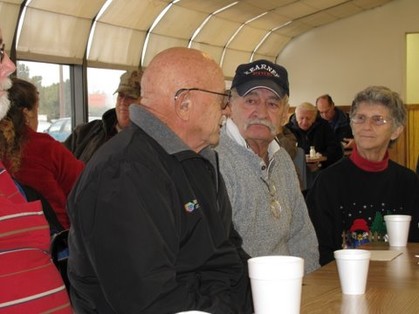 Karen Vogt says these guys are full of it!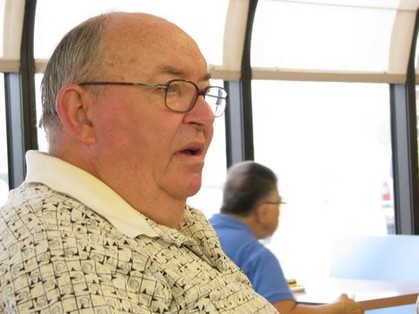 Roger Garrelts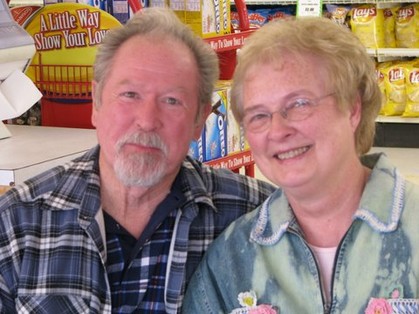 The odd couple ! Keith Danburg and Linda Hohnholt Bramer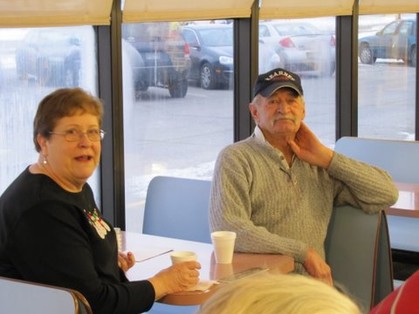 Now there is a pair ! Sharon Wisch Mason and Wayne Olson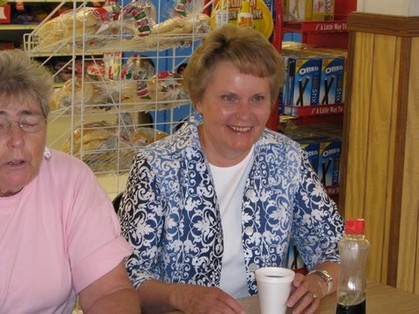 Name the gal in blue! Brenda Gibbons Oliver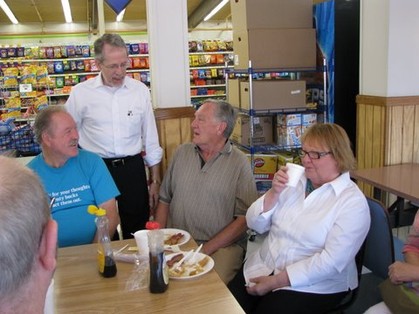 Four 58'ers catching up!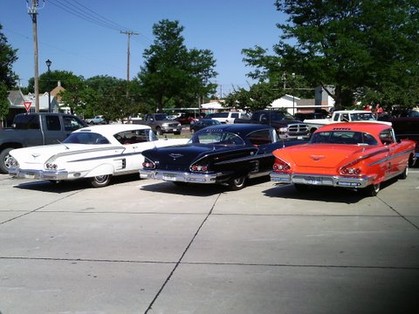 A cruise nite sight that is very rare anywhere! All in the same "stuck in 58 " family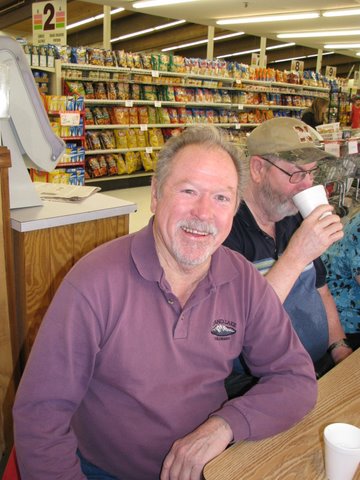 Is that a silly grin or what ? Keith Danburg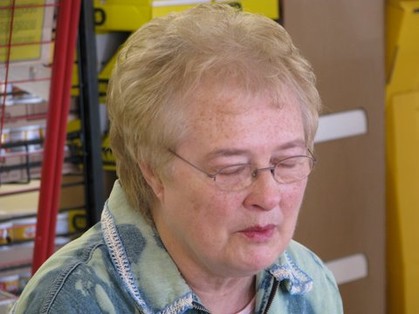 Oh I pray this breakfast will end soon! Linda Hohnholt Bramer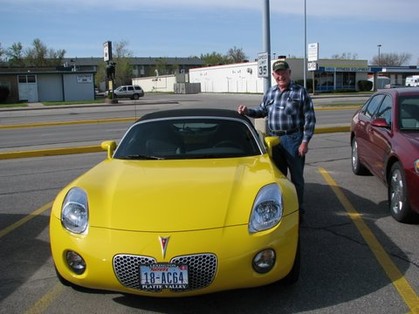 John Kauffelt ,The class playboy ! Fast cars ,motorcycles etc. Marge get a grip on this hooligan !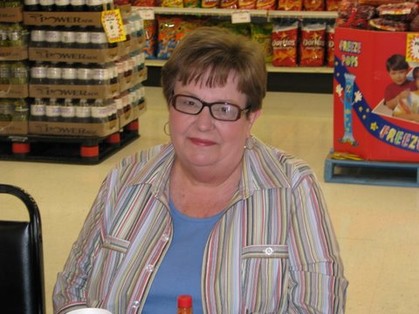 Sweet looking gal ! Deanna Marshall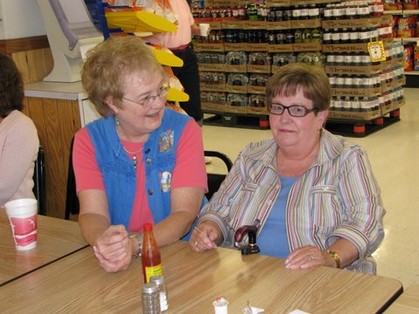 These two together are trouble!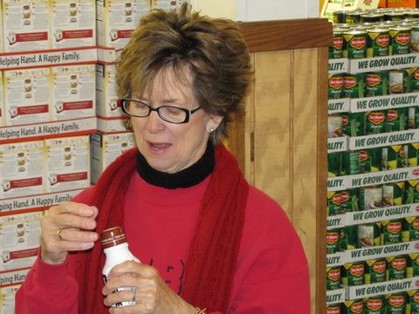 Betty Heiliger hitting the bottle ! (milk)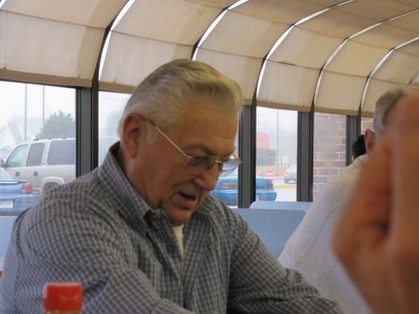 Smallcomb says thats the way the way it was!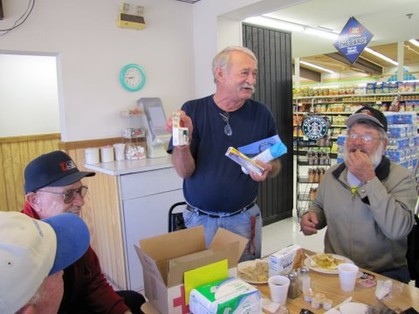 Viagra and depends for Olsons birthday!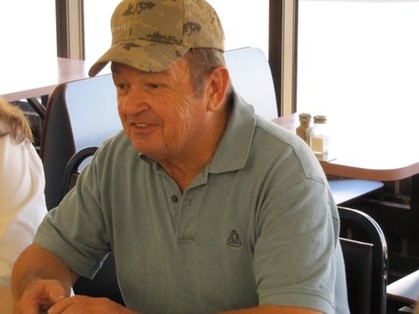 Yours truly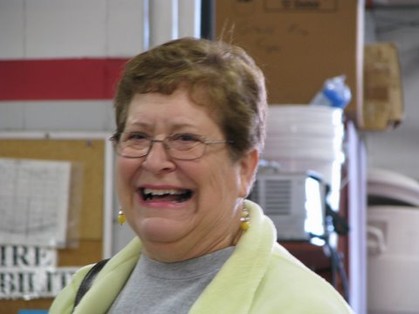 Sharon Mason ,what a glamorous smile !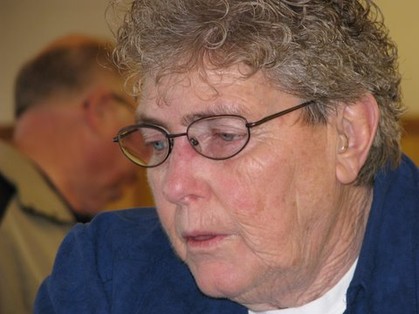 Gwen deep in thought!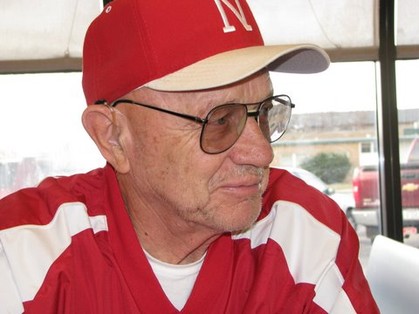 Hasty man!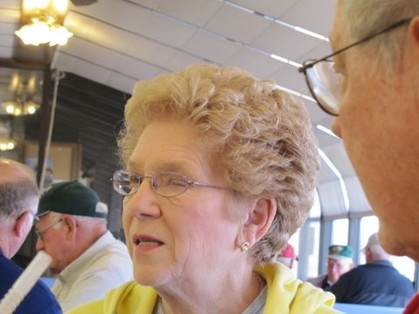 Joan winking at Archie, Wayne, Jim and Keith.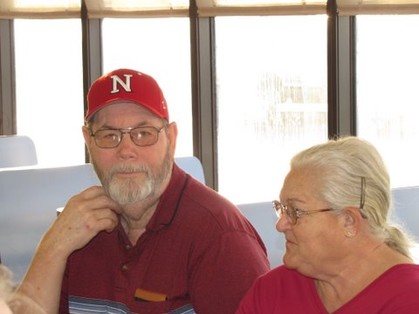 Jim Erpelding and better half !
The dapper undertaker has arrived !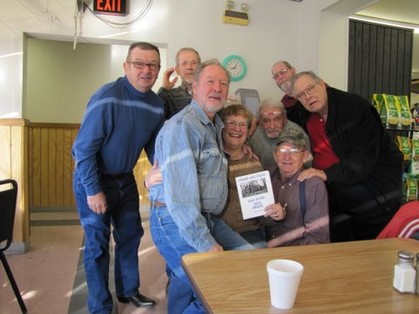 Sharon and her love potion no. 9 ! Works every time !
And the 58 class breakfasts keep rolling along ; gray hair ,wrinkles and all ! Live long and well 58ers !
Kearney High School 2011 The way it is now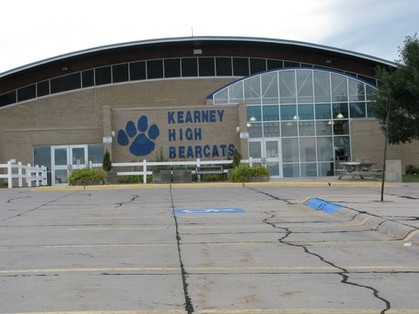 Home of the "Bearcats"